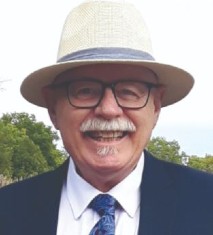 Mike was fascinated by the mind at a very early age. The reading of many books on the subject throughout his life has led to his eventual training as a Certified Hypnotherapist. He received his formal training from the largest and most prestigious training organization of its kind: The National Guild of Hypnotists (N.G.H.).
At age 67, when most people his age are slowing down, Mike is fully engaged in professional studies and research. Topics of interest are the subconscious mind, hypnosis science, the placebo effect, positive psychology, neuroscience, stress management, metaphysics, change psychology and much more.
Mike comes from a 40-year entrepreneurial background. He's owned and operated several businesses in a variety of industries.
Translation Services
Security alarms
Screen printing
Publishing
Wholesale vitamins
Being innovative and results-focused is an absolute necessity to succeed in a competitive marketplace. Mike's dogged determination to get the best results for his business clients is a philosophy that he brings with enthusiasm to his Hypnosis Clients.

In hypnosis practice since 2008
Since his early beginnings as a hypnotherapist, Mike has focused primarily on smoking cessation (he was a heavy smoker at 2 packs a day). With an unusually high success rate of 90%, his reputation attracted clients* from as far away as Montreal, Sudbury, Kingston, and Peterborough. (*Ottawa in-person sessions) Sessions are now available online (Zoom) and by phone across Canada.
StressLessLiveWell™ Hypnotherapy Clinic, launched in 2022, is about helping more individuals resolve more of their specific life issues. The psychology and hypnotherapy of change that Mike successfully applied to smoking cessation all these years is the same foundational approach used for all personal change.
As the 2019-2020 President of East Ottawa Toastmasters Club (public speaking, communications, and leadership training), Mike understands that authentic leadership is:
to never stop learning
always lead by example
to serve others with dedication and integrity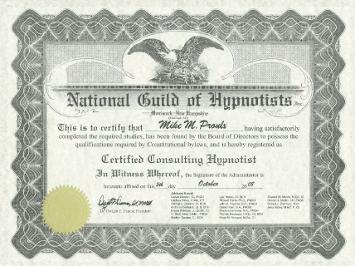 Mike is constantly upgrading his knowledge and skills through various specialized training organizations, including the National Guild of Hypnotists (N.G.H.).
(*Advanced Training)
Cht. = Certified Hypnotherapist

Nlpp. = Neuro Linguistic Programming Practitioner*

Ishp. = Indirect Suggestion Hypnosis Practitioner*

Mike Proulx is
not
a licensed mental health professional (Psychiatrist, psychotherapist, etc.). Hypnosis is not a replacement for medical treatment, psychological or psychiatric services, or counseling. The hypnotherapist does not treat, prescribe for, or diagnose any medical condition.
However, hypnosis is a scientifically credible resource, fully recognized by the medical community, and recommended by the American and British Medical Associations.
This is why hypnotherapists frequently assist medical patients, in collaboration with the patient's doctor.
Example of a recent collaboration:
"My psychotherapist told me to continue my sessions with you because my panic attacks are now few and far between since starting stress reduction hypnosis with you." Peter
(Ottawa, Ontario, Canada)
If you get voice mail, it likely means that Mike is with a client, or on the phone returning calls. So please leave a message, and your call will be returned just as soon as he is available.
Hypnosis sessions are available
o
nline, by phone or in-person.
Online & Phone sessions are proven to work
equally effective as in-person sessions. To see how, click here
Copyright © 2022 Mike Proulx. All rights reserved.